Reliable Pest Control Services in Jacksonville NC
Your life is busy enough without having to deal with unwanted guests of the creepy-crawly variety in your home. Pests aren't just an unsightly or unsettling nuisance—they can also do terrible, costly damage to your house's interior and exterior structure. That's where Bug Off Pest Control comes in. We are licensed for termite and pest control in Jacksonville, NC, and throughout the state to help keep your home clean and clear of those unwanted guests. Our expert technicians take the time to consult with you about your needs or any problems you're experiencing, diagnose current or potential pest issues, and sketch out a treatment plan that works for both your needs and your budget. We strive for your satisfaction, and also offer free estimates for your convenience.
We are licensed for pest and termite control in the state of North Carolina.
We offer free estimates for your convenience.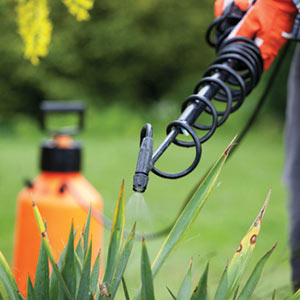 As your licensed exterminators in Jacksonville, NC, we're capable of dealing with everything from the common cockroach to the seemingly invincible silverfish, specializing, of course, in termite eradication and repair. Once we eliminate the problem guest from your house, you'll be amazed at how much cleaner and clearer the air is.
For helpful exterminator services, Jacksonville, NC, residents turn to Bug Off Pest Control. We offer incredibly versatile services and workmanship of unbeatable quality to get your job done right.
Bug Off Pest Control
(910) 389-8758
Bug Off Pest Control
Jacksonville, NC 28546